ABOUT AYO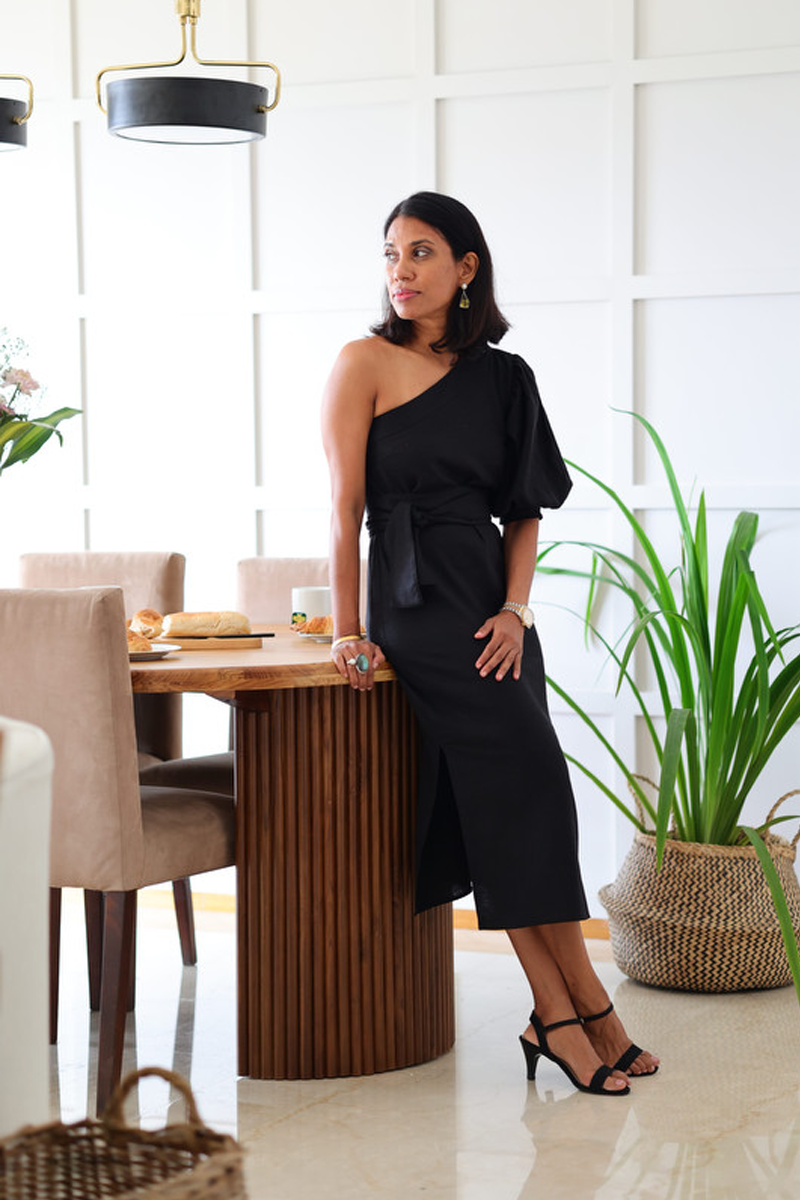 Ayodhaya Jayewardene is the founder and senior Interior Architect of Ayointerior, a design studio she started in 2018, to bring her brand of interior design, eclectic, adventurous, sophisticated and even at times playful, to the industry. Ayodhaya has over 10 years in the interior design field, avoiding the cookie cutter approach and instead giving each space a personalised unique design, it deserves. Her design ethos is that it is the duty of the designer to ensure an interior reflects the personality of the client.
When taking on a new project, Ayodhaya finds the perfect balance between the client's vision and the context of the location to create a dynamic space that is aesthetically arresting, functional and comfortable. While Ayodhaya brings her expertise to the project she does not impose her personal style, instead allowing her design concepts to represent client's dreams.
Gaining recognition for her fluid design concepts, flexibility and dedicated work ethic, has allowed Ayodhaya to bring her interior design studio Ayointerior to life and expand her team to bring an even stronger service to her clients across the island.
Finding a happy fusion between her two passions of art and creativity, with a Bachelor of Art History, USA, an HND Diploma of Interior Design from the Academy of Design (AOD) Sri Lanka and a Bachelor of Interior Design with First Class Honours from Birmingham University UK, has enabled Ayodhaya to enhance her innate understanding of colour, texture and shape.
Going forward Ayodhaya envisions Ayointerior cementing the relationship between sophisticated designs that incorporate local material such as rattan, timber and the work of local artisans, artists and crafts people to create unique spaces that become a hallmark of Sri Lankan Tropical Interior Design.